12/22/2004 10:16:00 PM|W|P|BRAFury|W|P|

After a couple of months trading items on Ebay, I was proud to receive my first star, in regards to my 10th transaction. If you are an Ebayer, you know what I'm talking about... it means a lot.

The best part of Ebay is that you feel like you are helping others dodge scrupulous merchants while becoming technology savvy and mos importantly: getting rid of accumulated paraphernalia or maybe buying a 1982 Corvette model without having to even leave your house (of course you must have PayPal, blahblahblah... ) Ebay is a sure shot, it works everytime... Not so fast.

Let me tell you the real problem with Ebay: Dealing with unsatisfied customers!

A certain Mrs. Unhappy decided my used, scratched digital camera "didn't work" all of the sudden. She also stated the camera was not "as good as new" as I had stated in my ad. If anyone buy a brand new camera like mine guarenteed it will work the same. Of course, certain phrases such as "as good as new", "state of the art" and "mildly scratched" must be filled with interpretations and may very well contistute the very fine line between effective marketing and false advertisement. Ebay in no way the website draws clear borderlines for its customers to follow

Best solution I found: Just give my camera back. I will find a less picky buyer that can handle scratches... Next time Mrs. Unhappy: Don't be stingy, buy a brand new camera for the full retail price, OK??

Ebay: I wish there was competition out there so you were to spend some time learning to say the two magic words of retail: CUSTOMER SERVICE... CUSTOMER SERVICE...|W|P|112524620252640038|W|P|When Ebaying goes sour|W|P|12/22/2004 08:52:00 PM|W|P|BRAFury|W|P|Brothers, I wish you a Happy Birthday and all the good in the world in yet another year that is about to start. Once again, I was absent in another reunion of our friends but you know that my thoughts are always there with all of you. I can picture tonight very clear in my head: friends and family enjoying the confort and happines of your place (a place I can call home), the smell of cigar and laughter inibriating the guests as they congratulate you for another rough and yet another very good year. Here is a small remembrance of a time from the past when we enjoyed each other's company together... Abracao galera e da-lhe tricolor
Cavs @ Magic - December 25th, 2003 |W|P|110377864566594368|W|P|Pablo and Luccio; Happy B-Day to all|W|P|12/20/2004 08:22:00 PM|W|P|BRAFury|W|P|All of the sudden, after a few brochures from the University of Miami, a little research and a very pleasant couple of days in the city, I start to ponder the idea of attending the University of Miami. Does that sound absurd? A little, because of the uncertainties that the scary big city of Miami arouse in most individuals and because of all of the easy routes that I would be giving up when heading further south... Still, I have to say that the idea seems quite appealing and that I will consider my options carefully. Below are pictures from both campuses: Coral Gables and Winter Park
|W|P|110360297349392829|W|P|U of M: The power of advertising|W|P|12/20/2004 07:05:00 PM|W|P|BRAFury|W|P|Wow ! All of the sudden I've been enjoying some cold weather here in Florida. What's going on ? According to the weatherman, there's an arctic chill swinging by Florida. Fine considering it's single digits in the north right now. On the other hand, when you come to Florida you don't expect to be setting up your heater. It's still good to be here though. There's a nice gym to go to and my house is starting to look like a Xmas location. Soon, it will warm up as well and friends will flood our home. Tis' the season ........|W|P|112524609171983393|W|P|Day 6 - Orlando, FL|W|P|12/16/2004 11:18:00 PM|W|P|BRAFury|W|P|Another beautiful day in Miami made the 3rd day of this travel vacation just a little more special. Did I mention shopping? Bal Harbor Shops have it all and a little extra if your pocket can handle it. For your well deserved lunch break, try an authentic Italian meal at Carpaccio. I recommend the beef carpaccio after a delicious mussels soup, all washed down with a good Rioja wine (I know, it's Spanish). And after a long day of shopping, maybe you would like to head for the beach for a beautiful sunset...
|W|P|112524581631125893|W|P|Miami, FL|W|P|12/15/2004 08:46:00 PM|W|P|BRAFury|W|P|My father is 61 today and I'm happy to be around him to celebrate. The day started cold in Orlando and ended in Miami around a great meal in North Miami Beach where we celebrated the event. Dad: You deserve all the good in the world. You give me total support for everything in my life and I'm glad I was here to give you hugs and the happiness you deserve for being a great man. Congrats!!! Tomorrow hopefully I'll connect with an old friend... more to come. |W|P|110317296793388730|W|P|Mirtao: Happy B-Day|W|P|12/15/2004 11:45:00 AM|W|P|BRAFury|W|P|Max - 68F Min - 51F
Today we headed south for a taste of Miami. As usual the city looks great, characterized by the horizontal traffic lights, an abundance of palm trees and enormous beach front skyscrapers. Our destination was North Miami Beach, just across from Bal Harbor. The Sea View Hotel, although located in an older building, has suffered major renovations and deserve a chance. After a quick recognition of the room, I headed to the fitness center and was awfully pleased by the great facility and friendly staff. Dinner was very pleasant at a cozy Italian restaurant called Da Vinci, very close to the hotel. Major Miami disappointment - South Beach baby... Overrated and out of style, I'm getting tired of SoBe and its tourist traps. Want finesse and sophistication without a stuck up attitude? Just head north on Collins Ave. -- you'll see.|W|P|112524573964229598|W|P|Day 2 - Miami, FL|W|P|12/14/2004 11:29:00 PM|W|P|BRAFury|W|P|Max - 55F Min -

31F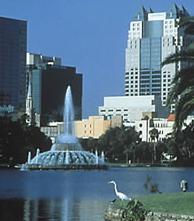 Welcome to Orlando, FL. - The day was slow and believe it or not, it was cold... Warmer than Ohio but a very unpleasant wind cut through our shivering bodies while we put Christmas decorations outside the house... The Travel

Un

-tip of the day: La Dolce Sera - Restaurant: Well, the food was cold, tasted as good as Styrofoam and the snazzy atmosphere just made the tasteless meal even more overpriced and pretentious... The wine was pretty good though... A bottle of Chianti Ruffino Riserva. Not coming back...|W|P|112524565375997427|W|P|Day 1 - Orlando, FL|W|P|12/14/2004 10:31:00 AM|W|P|BRAFury|W|P|

Ladies and Gentleman: It's the travelling season!

I am sitting at Port Columbus Airport getting ready to enjoy a month of travelling around the United States. I plan to keep record of my everyday adventures, giving travellers like me tips on what to do and what not to do.

Here's the itinerary for the upcoming month:

Miami, Orlando, Charleston, Philadelphia, Reheboth Beach, Killington and finally NYC. All in a month. After January 16th, I will have mastered and conquered the east coast of US.

My first post will be tonight
Columbus, OH|W|P|112524552520924452|W|P|Welcome!|W|P|12/14/2004 05:22:00 AM|W|P|BRAFury|W|P|"Time will come and surely show..." For the record, I am officially a graduate of The Ohio State University. I considered Sunday one of the most memorable days of my life. But like many other great days, that is now part of the past. Today, I get ready to leave cold and grayish Columbus for sunny and warm Florida, snowy and independent Vermont and finally cosmopolitan and trendy NYC, all in the great company of family and friends. It should be a month filled with fun and happiness and although I am looking forward to it, I leave with a tad of agony in my heart for all of those in Columbus, who I will certainly miss a lot. For all of you that stay, have a great holiday season and as always... GO BUCKS PS. I will be back for another year, guys.
I was there, believe me!!! |W|P|110303074084836013|W|P|Time has come|W|P|12/08/2004 04:51:00 AM|W|P|BRAFury|W|P|So my plan was to leave Columbus two weeks after I returned from my holidays travel. It was all set: Columbus for a couple of weeks, Orlando for another two, Brazil for a month and finally London for three full months, all before my fresh start at Rollins College next September. Well... The plan was good. A little time constrained but definitely it could have worked... Except that my immigration status does not allow me to do so. Let's put it this way -- if I leave the States, I can't come back until my new F-1 has been issued by Rollins. The result? I will remain in Columbus for another 8 months or so and hopefully find a job in the process... More to come PSI. Graduation in 4 days -- |W|P|110251029227327595|W|P|A decision has been made|W|P|12/04/2004 11:06:00 AM|W|P|BRAFury|W|P|A few days after my pop-up cleaning adventure (see entry below), things still look very obscure for my desktop machine. Pop-ups are still doing their dirty job and my computer is starting to just give up: it's been running significantly slower for the past few days. In observance of such events, I have decided to start a war on these evil and overly annoying inventions. My first move was actually a good surprise: after spending $29.99 with AdwareFilter which failed to clean up my computer (the program itself was spreading spyware of my machine... SHADY) I decided to write a sweet letter to the developers which started with a "Dear a**holes" and ended with a request for a refund. One day later I received notice that my PayPal account had been refunded. Ahh, the power of the American consumer, like in no other country, you have a chance to express your dissatisfaction with a product. Right now I'm giving SpySweeeper a try (it's the fourth program I've installed). I heard very good things about it and am hoping it will work. Keep your fingers crossed... |W|P|110218733278908037|W|P|A follow up in my pop-up removal struggle|W|P|12/02/2004 10:24:00 AM|W|P|BRAFury|W|P|Today was the last time... Today I celebrate my last day of classes. For the first time in 5 years I have no finals to take which means that technically I am done, awaiting for my degree. I would like to thank everyone who contributed to my ride: my parents, my friends (there and here) my classmates, teachers and anyone else who made the completion of this ride possible. From now on, the topic of my discussions won't be school anymore (except when the Bucks play and kick some serious rear end!!) . Well... at least until some time next year when my graduate work begins. Until them, let us enjoy the holiday season and the memories of sometimes great, sometimes not-so great college years. |W|P|110201190361679120|W|P|One last time |W|P|12/01/2004 04:37:00 PM|W|P|BRAFury|W|P|Days ago my computer got infested with extra annoying pop-up ads following a download of the Hilton sisters screen saver (it sounded like a good idea at the time). Well, 100 dollars later, spent with 2005 Norton Internet Security and AdwareFilter, I'm still not sure if my PC will ever be the same again. The worst: Norton found 20 ads/pop-up "threats" in my computer which pointed directly to guess who??? My $29.99 dollar recently acquired AdwareFilter piece of software. The Internet indeed has open many opportunities for us: free access to information, e-business, e-mail, e-everything but also it gave an opportunity for losers with too much time in their hands and bad intentions to develop nasty ways to make people's lives miserable. An example: In a given day, a very unlucky Internet user, let's name him Murphy, can open his email account to find two messages. One with an attachment, deploys a copy of Mydoom.ah@mm, a nasty virus that spread among home computer users quicker than Von Dutch trucker hats did. The other is an e-mail from Citibank, telling him to update his personal information... What he didn't know was that he had been a victim of "phishing". He had visited a fraudulent website and the credit card information he entered was now on the hands of some sleazy online con artist. Finally, he realizes his machine is running slower than his 1993 PC286 most likely because of the 50 processes that had been running in the background, all of them installed and executed without his knowledge. The solution? Buddy, you might as well back up your music, photos and documents up and literally start over or buy a copy of AdwareFilter for ONLY $29.95.|W|P|110194787037107237|W|P|Phishing, Pop-Up Ads, Spyware, Trojans: Is Apocalypse Next?|W|P|